PaySpace offers a flexible user security model that functions on a "what you can see" and a "who you can see" basis. Depending on the type of users you have in your company, various security roles can be defined where permissions are allocated that restrict users to selected screens or provide read-only access. Users can be restricted based on "org units" defined by the organisational structure and if more than a legal entity or pay frequency exists, additional restrictions can be applied.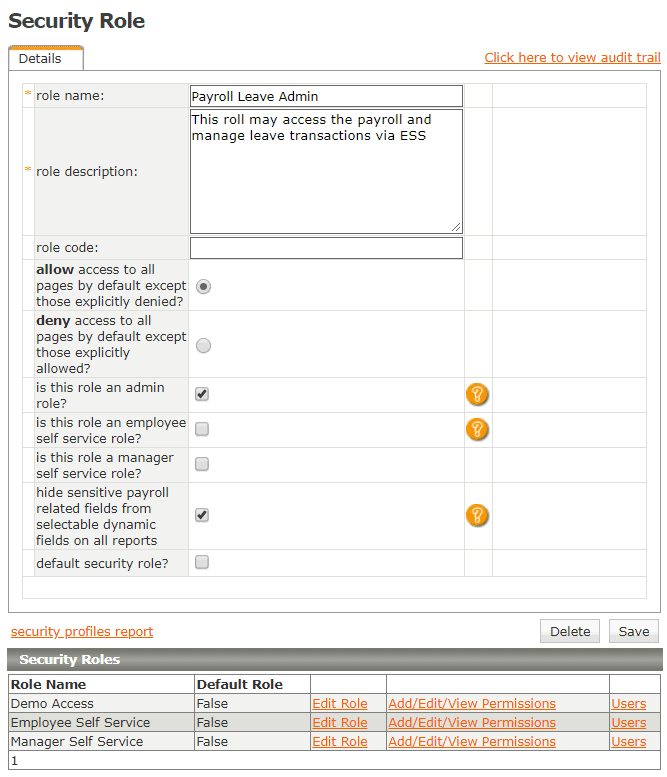 PaySpace track all changes made to any data or form within the system, meaning customers can view who made these edits and the dates on which the edits were made. Audit trails and reports are also available to check and verify specific changes made over a pre-selected period of time.
128 bit SSL encryption is present on every form within PaySpace – which means client information is encrypted during transmission from our servers to their browser. Further to this, PaySpace has various world-class security measures in place to ensure the protection of your data: read more here.