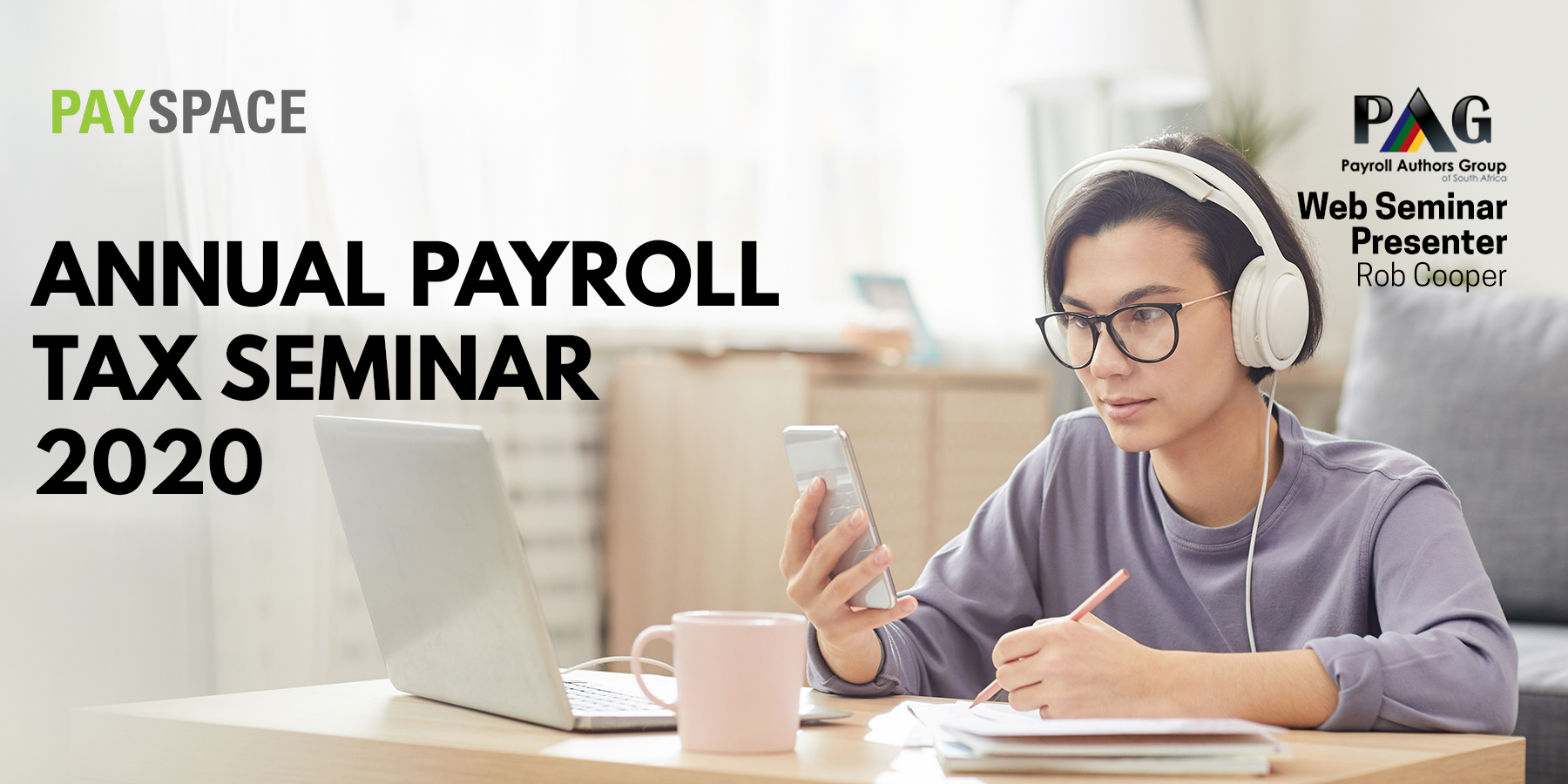 Annual Payroll Tax Seminar 2020
Attend this web seminar from the comfort of your own office as the Chairman of PAGSA, Rob Cooper guides you through all the changes that will affect your payroll in 2020.   This informal and interactive session undertakes to bring you up to date and help you to comply with important changes to employment tax legislation.
Rob will be focussing on:
Variable Remuneration that simplifies your tax year end administration.

Important new Foreign Employment Income exemption rules and the Tax Credits proposed for payrolls that will have far-reaching consequences.

The confusion regarding Parental Leave for fathers as well as clarifying the UIF benefits.

Amendments to the Employment Equity Act that are underway.

Employment Equity reporting rules that have been changed significantly.

The expected changes for tax certificates for the 2020 Mid-year reconciliation and submissions.
Who should attend the Annual Payroll Tax Seminar 2020?
Tax Advisors / Practitioners
Seminar Details:
| | |
| --- | --- |
| Date | Thursday, 13 February 2020 |
| Duration | 09:00-12:00 GTM+2 |
| Platform | Web Seminar |
| Price | R1 785.00 excl. VAT |
What do I get?
Presentation slides can be downloaded a day before the Web Seminar.

A link to download a comprehensive reference guide and a certificate of attendance will be shared after the Web Seminar.

Included in the guide, will be the Q&A's covered during the session.

A link to a recording of the session, will be made available.