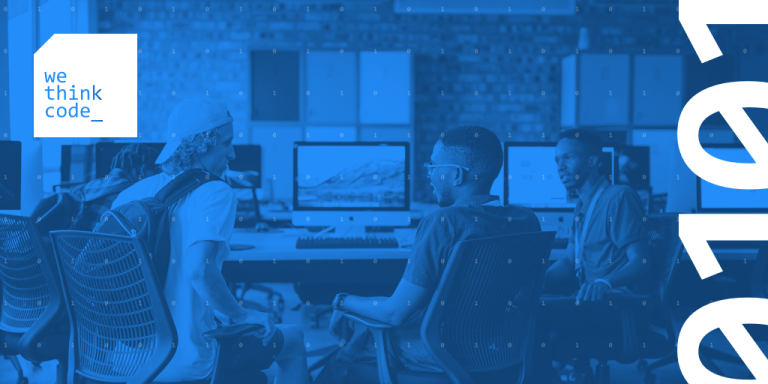 PaySpace, is supporting the software engineering institution WeThinkCode_ who are changing the career path of keen coders. PaySpace will be sponsoring the technological skills development of talented South African youth under the guidance of WeThinkCode_, bringing in the next generation of problem solvers.
"It is important to PaySpace to be part of empowering students in a country where skills shortages has a huge effect on industry growth." says Clyde van Wyk, Director of PaySpace. "We look forward to alleviating that gap along with WeThinkCode_, growing skilful local coders into first class qualified software engineers who can grow their careers both locally and internationally."
By coming on board as a sponsor, PaySpace, with the expertise of WeThinkCode_, will be able to unearth the coding talent that may not be visible in traditional schooling mediums. The funding will enable the selected candidate the opportunity to complete the two-year course offered by WeThinkCode_, where skills such as game, app and web design, cloud computing, malware and security systems, to name a few, will be developed. PaySpace will work with WeThinkCode_, to ensure all content and curriculum plans remain relevant, whilst offering the 'WeThinkCoder_' an annual internship at PaySpace on completion of his/her qualification.
"Innovation in technology education has been neglected in recent years," says Arlene Mulder, Co-Founder at WeThinkCode_. "As a company, WeThinkCode_ is extremely grateful for the support we've received from our corporate sponsors, like Payspace, who provide not only financial assistance to our students, but also work experience and a clear path to employment. We are not just training coders, but the digital problem solvers of the future."
ABOUT WETHINKCODE
The WeThinkCode_ training programme – in partnership with French based Ecole 42, a facility of the same educational nature, is based in Johannesburg, South Africa and operates as a non-profit organisation powered by Corporate sponsorships.
The training facility is unique, in that there are no classes, no teachers and no tuition fees. The learning process is peer-oriented, with candidates ranging from 17 to 35 years of age, which permits low-cost, hi-quality technology based education. The opportunity is open to any individual regardless of education, socio-economic or financial disposition.
WeThinkCode_ aim to source and develop 100, 000 coders in Africa to fill the increasing demand for IT skills in the digital economy. Applicants are invited to take an aptitude test to see if they have the potential to participate in the programme, the top 100 are selected to endure a four week Bootcamp spanning over one month. Three Bootcamps will take place over the months of January, February and March 2016 where the top 120 candidates from all three sessions will be selected for a two-year training course.
Story behind one of the WeThinkCode_ Bootcmap students Steve (25):
"After school I went straight to varsity to study, however I didn't like what I was studying. I eventually left to join the working world. Which I greatly enjoyed, I did a lot of job hopping from traffic cameras to being a technician at Apple repairs.
Life at the Bootcamp has been full of challenges, but this has given me an opportunity to see that passion and enthusiasm can be contagious. Being part of the first Bootcamp, we are privileged to have an opportunity to assist the staff to decide what works and what doesn't.
There have been many very small defining moments, it is those everyday successes that you have when you are working through your code or you learn something about the system. It is all so exciting. The learning is fast paced and full of "this is how they do it" moments."