PaySpace offers users Best-In-Class Recruitment software, powered by Breezy HR, a leading cloud-based recruitment solution. This end-to-end recruitment platform is designed to optimize your recruiting process and support your entire team. Attract and hire great employees in less time and less effort with this user-friendly, feature-rich software.
Key Features Our Clients Love
Recruitment Product Information and Screens
A holistic view of your candidate pipeline
The drag & drop pipeline management means you know at a glance who's at what stage in your pipeline:
Customize your pipeline stages per position

Automate your common tasks with Stage Actions

Upload or email in candidates individually or in bulk

Consistent candidate interviewing & scoring with custom Scorecards & Interview Guides
Streamline candidate communication and interview scheduling
The software includes all the tools you and your team need to work together scheduling and vetting candidates.
Talk to your team in-app, so you always have the most up-to-date conversations on hand

Integrate your GMail and Office 365 conversations with ease

Create bulk and individual emails, even custom templates, on the fly

Let your candidates pick the best available time with self-scheduling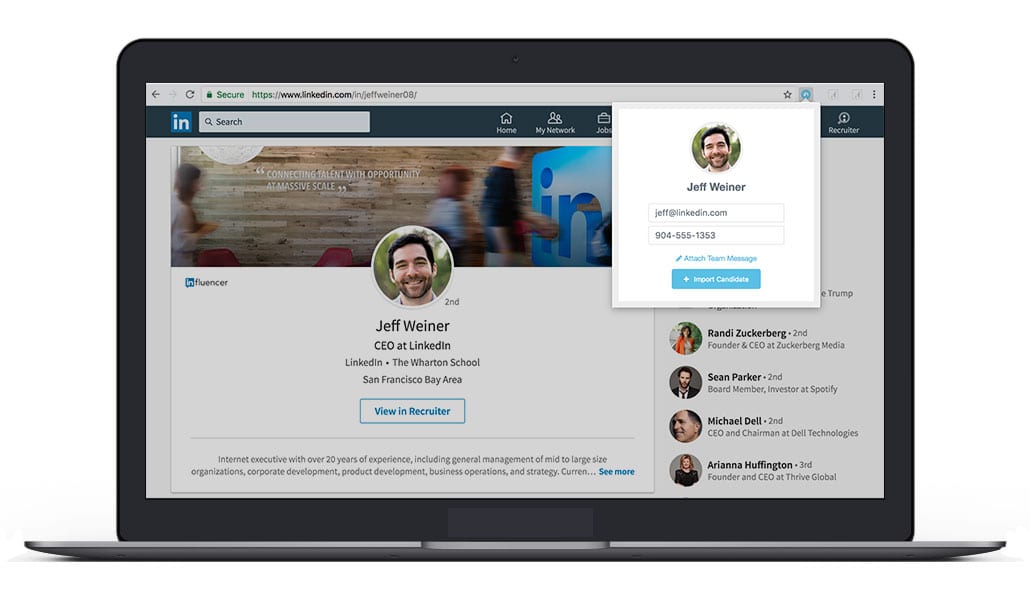 Source candidates where ever they are, in no time
The Chrome extension allows recruiters and HR partners to deliver the best candidates with zero parsing headaches. Source candidates in a single click, directly from LinkedIn, Indeed, Xing, Github, AngelList and more!
Powerful Analytics
Robust reporting & analytics give you deep insights required to power your recruiting process.
Easily watch what matters in a flexible, simple dashboard

Report stats back for EEOC/OFCCP compliance

Understand which channels provide the most bang for your recruiting buck

Ensure your team and process are performing at their best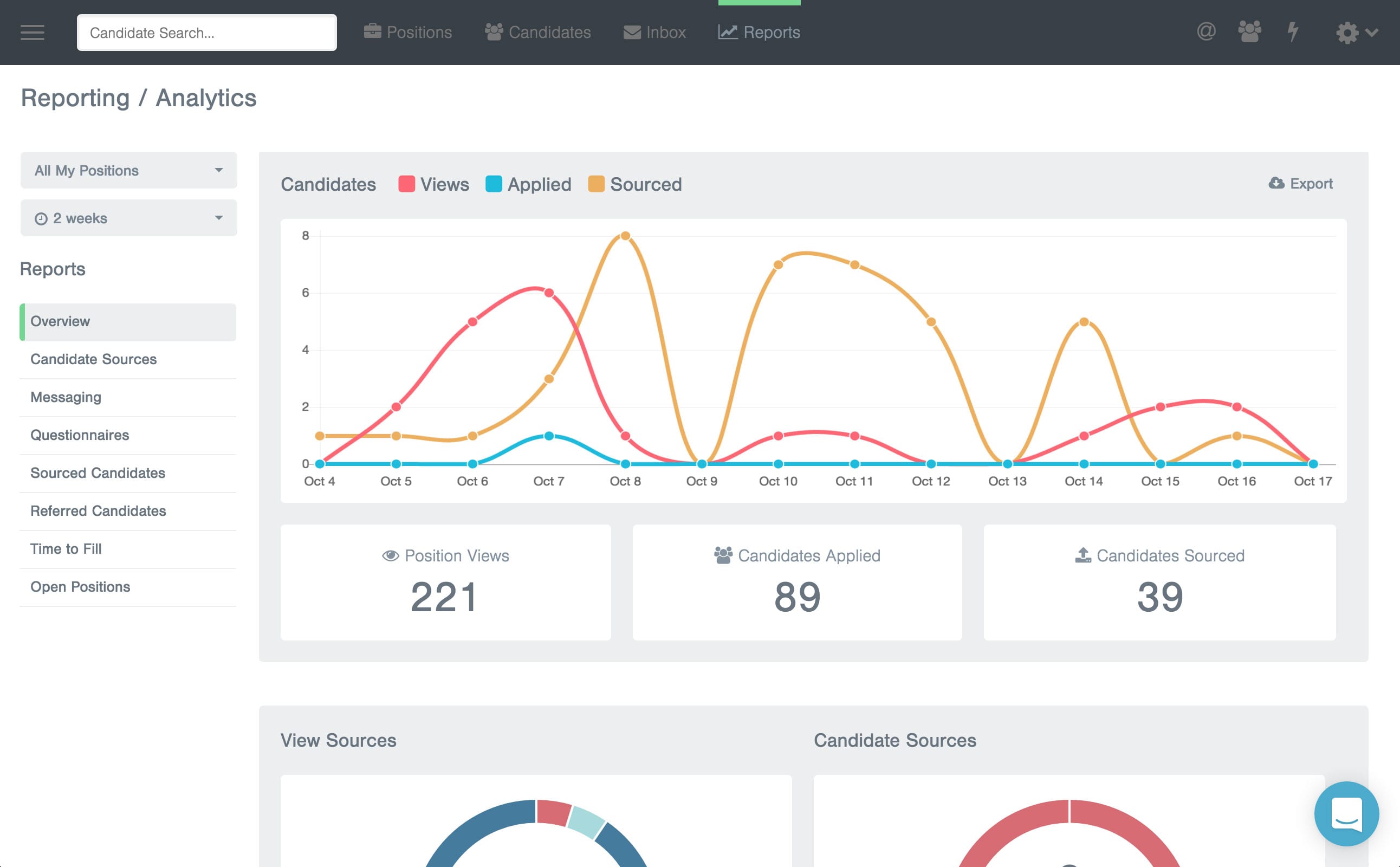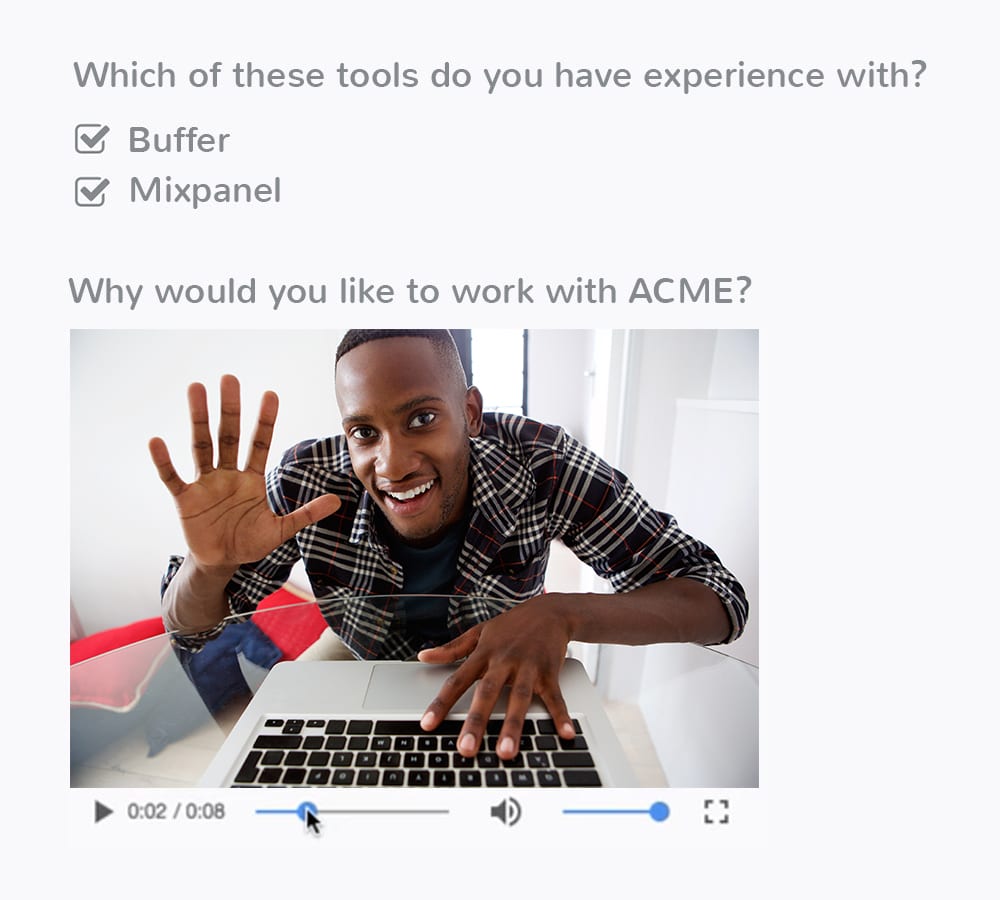 Screen & assess candidates quickly and easily
The integrated video responses and live video interviews help you understand and engage with your candidates faster than ever.
Enhance your application process with video responses in your forms and questionnaires

Schedule live, group video interviews right in-app, just like any other meeting

Video features are mobile-friendly for both you and your applicants
Get it all to go
The mobile apps for iOS and Android will let you know and let you take action when it matters, wherever you are.
Review and respond to new candidates as they come into your pipeline

Participate in your team's conversations with push notifications

Add your ratings to candidates' custom Scorecards

Save taps and time with the intuitive, drag & drop interface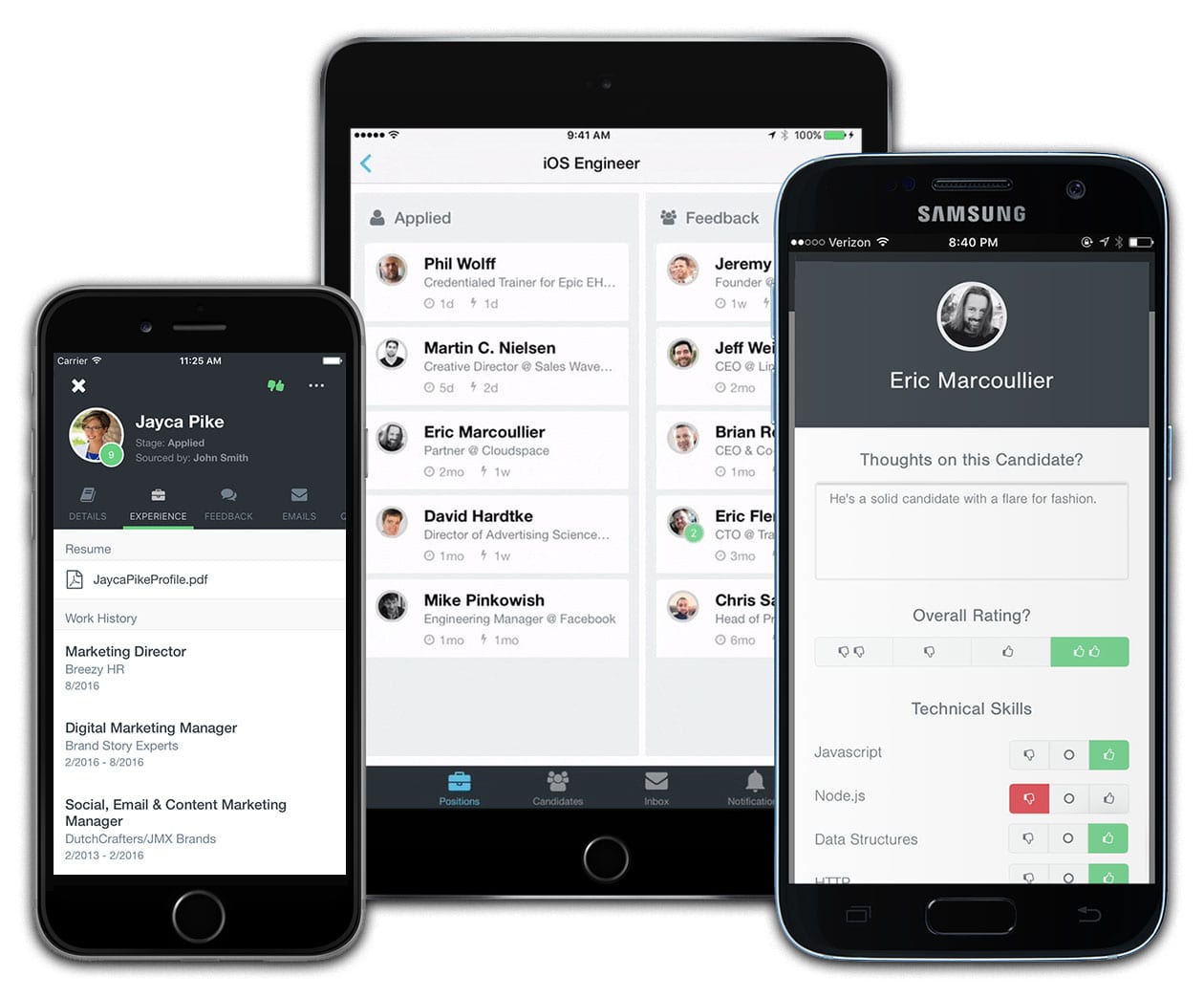 PaySpace Recruitment, powered by Breezy HR will streamline your entire hiring process; giving you more time to connect with candidates by automating manual tasks like job posts, advertising on job boards, interview scheduling & follow-ups. Including all the tools your team needs to hire more efficiently, from employee referrals & sourcing tools for LinkedIn and dozens of others to custom scorecards & interview guides. With PaySpace Recruitment, you'll be making better hiring decisions in less time.