Payroll Outsourcing Services
Need rescue from payroll administration tasks? A strategic partner as an extension of your payroll and HR department? There's more than one reason to outsource your payroll to PaySpace.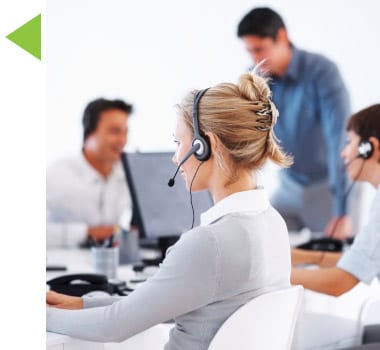 Payroll Outsourcing by PaySpace offers small to enterprise-level payroll outsourcing services that grow with your business. Our software is developed and maintained in-house giving you direct access to the latest legislation and software features, with no delays. Our footprint in various countries and industries have supplied us with proven methods of operation to ensure best payroll practice, compliance and knowledge sharing with our clients with the focus on punctual accuracy. Scale your business across borders swiftly and effectively with always-on and dedicated payroll experts at your disposal, offering a full end-to-end payroll service.
The 10 Reasons to Outsource your Payroll to PaySpace
Airtight Segregated Double Checking Process
1.

Many in-house payroll departments lack the manpower and timeframes to guarantee multiple checks and balances processes by different resources to ensure accuracy. The PaySpace Payroll Outsourcing multilayer governance approach ensures at least 2 and in most cases 3 layers of separate compound interacting authority structures on your payroll, supported by expert and industry specialists.
Always-On Payroll Department
2.

Payroll downtime due to staff replacements, resignations, vacations or sickness is a reality and should not be an option. Payroll Outsourcing will safeguard your company's payroll even during times it normally wouldn't be.
Access to Top-End True Cloud Software
3.

With PaySpace Payroll Outsourcing your business will have access to the best of the best payroll software solutions, owned, developed, and supported directly by PaySpace. Not only will your payroll be processed on software that you normally might not have the budget to invest in at this specific time, but the software is maintained without delays due to 3rd party reliance.
Knowledge Repository
4.

PaySpace offers Payroll Outsourcing in over 40 African Countries to clients of all sizes and industries. Processing thousands of payslips monthly, our payroll specialists not only understand all types of payroll complexities, best-practices and legislative pitfalls but can apply the exposure to multiple client scenarios to all existing clients to ensure more robust solutions and compliance.
Data protection compliance (GDPR & POPI) and Easy Data Sharing
5.

Gone are the days of sharing payroll input via antiquated processes or platforms such as email. Unique built-in modules like PaySpace Cloud Room provides a secure online platform to exchange all-encompassing payroll information. The Cloud Room facility is fully integrated with a ticket management system to allow the track- and tracing of all payroll data, ensuring you can easily review and audit your payroll progress.
Top Talent at Your Disposal
6.

Recruitment is a time consuming and expensive exercise. Acquiring top talent for your payroll and HR departments can leave you in a bind and the risk of staff turnover is always a reality. This challenge becomes even more compounded with cross-border hires. Through an Outsourcing Service, you have the continuity peace of mind. Payroll specialists are already at the wheel offering you 155 years of experience at a fraction of an internal hire cost.
Save on Overheads
7.

Not only is it expensive to recruit, but there is also a huge amount of in-house overhead costs associated with workforce expansion. This includes offering attractive benefits to top talent, capex, office space, time and more. With payroll outsourcing, you not only save on these costs but avoid them all together.
Save on Training
8.

Trained staff always perform better, but this poses a challenge for companies with limited resources in terms of time away from the office and additional investment to upskill staff. Through Payroll Outsourcing you get a taskforce who already possess the skills required and the ongoing maintenance of legislative knowledge is incorporated into the per payslip fee.
Simplify Inhouse HR
9.

Businesses will always account for in-house staffs leave allowances, performance reviews, increase, bonus commitments, and other benefits. When Outsourcing Payroll, you won't have to worry about managing these time-consuming and expensive processes.
We Do Payroll – You Do HR
10.

PaySpace Outsourcing offers clients the unique ability to outsource your full end to end payroll function whilst able to perform HR activities directly on our suite of HR modules – all on the same integrated platform. Whether your needs are Performance Management, Org Structure, Recruitment, etc. related – we have the solution!
Learn More About Our Safe Data Exchange Process
PaySpace Outsourcing Services Include
End-to-end payroll processing
Robust needs analysis per client
Client specific parameters and reporting
Secure information exchange via PaySpace Cloudroom
Payroll process tracking
Integrated performance indicators
Comprehensive ticketing system
Employee self service
Management self service
Expatriate management tax reporting
Access to full suite of PaySpace HR Modules
Payroll specialists with over 155 years combined experience
Long term clients relationships
Client intimacy
Availability
Compliance & footprint in 40 African countries
In-country statutory reporting
Multi-currency & Expatriate management
Any Size Business
Any Industry
Service Credit Matrix
Payroll Outsourcing Services
End-to-end payroll processing
Robust needs analysis per client
Client specific parameters and reporting
Secure information exchange via PaySpace Cloudroom
Integrated performance indicators
Comprehensive ticketing system
Expatriate management tax reporting
Access to full suite of PaySpace HR Modules
Payroll specialists with over 155 years combined experience
Long term clients relationships
Compliance & footprint in 40 African countries
In-country statutory reporting
Multi-currency & Expatriate management
Speak to a Payroll Outsourcing Specialist today
More information on Payroll Outsourcing Trends
Every organisation will, at some point, need to familiarise itself in the world of payroll and the associated challenges of [...]
So, you've done some research into the benefits of outsourced payroll and your business is a good candidate. There's no [...]
Many businesses are choosing to outsource their payroll to manage this business function with greater efficiency. If you're considering making [...]