THE LEADERS IN TRUE CLOUD-BASED PAYROLL & HR
6000+ Customers | 40+ Countries | 65+ Industries
Affordable | Easy to Use | Accurate | Secure | Visual | Automated | Scalable | Configurable
WHAT MAKES PAYSPACE PAYROLL & HR DIFFERENT?

PaySpace has been a major player in our drive to compliance throughout Africa, without PaySpace we would still be paying fines, dealing with labour courts and most importantly our employees wouldn't be as happy as they are now. With a total workforce in Africa of almost 3000 employees we went from over 100 queries a month to a maximum of 3 with majority of months with no queries at all. PaySpace has proven not only to provide what they promise but go beyond what is required to assist in any way possible. We will now expand with PaySpace into Europe and apply the same efficiency, professionalism and compliance as we have in Africa. Thank you PaySpace for your excellent service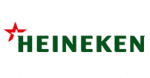 We have had a tremendous improvement on our Payroll system for HEINEKEN South Africa (PTY) Ltd. Our legislative and SARS compliance has been improved and the automation of the payroll components have saved us processing time. The Employee Self Service module has been a major role player for the Human Capital Department at HEINEKEN South Africa (PTY) Ltd.

By automating the payroll function using PaySpace we have improved the time it takes to process our monthly pay run dramatically.

Without PaySpace we would have had to employ someone to handle our HR. Although we are an SME, PaySpace gives our salaries and leave management the look, feel and professionalism of a large corporation. The support has been outstanding too.

Payspace is the BEST! I love doing our payrolls on Payspace. The customer service is excellent and I have really no complaints. Thank you for making payroll processing a very pleasant experience!! Keep up the excellence!!!

We all love PaySpace. It's fresh, intelligent, quick and such a convenience in our busy environment. Their team is superb.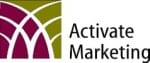 Since signing up 2 years ago, we have found PaySpace a pleasure to use. For any small company, personnel admin can be a headache but PaySpace handles all of the issues with no effort from our side.Their PAYE and UIF calculations are up to date and completely accurate, and their reports are comprehensive – we just send them straight to our accountants when returns are due.And the cost per employee is completely affordable. All in all, a great service! Thank you.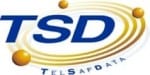 I am extremely satisfied with PaySpace. We migrated without any hassles whatsoever, their support is oustanding and the system is extremely easy to understand and work with.Telsaf Data is primarily a System Integrator, which as far back as the early 1990's pioneered the integration of Voice, Video and Data across Wide Area Networks using different technologies.

PaySpace resulted in a tremendous improvement with regards to our payroll system. The logs and summarised reports provide a clear basis to run audit tests and comparisons on. SARS and other legal statutory requirements are provided with a click of a button. Their support is also outstanding. It has made paying and controlling our 1,600 strong workforce in both our SA and Swaziland operations much more manageable.

After working on PaySpace for just over a year now, I can truly say that it's such a pleasure to work on the system and I will definitely be able to recommend it to other companies. It's very user friendly and easily accessible.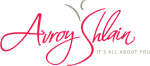 Wow Payspace! You are everywhere, doing everything, and you never fail to astonish us with your practical approach and willingness to accommodate the "paradigm shift" of Avroy Shlain's requirements. Your braveness in this makes us feel protected. You light up our view with your user friendly system. People expect good service but few are willing to give it except for you. Avroy Shlain Cosmetics is one of the largest direct selling Cosmetics houses in South Africa. The company has grown over the past 37 years, with over 70 000 distributors around South Africa, Namibia and Botswana. Avroy Shlain Cosmetics has become a household name with quality products across the full spectrum of beauty, personal care, fragrances and make up range.

ESS is extremely helpful and easy to use. Cloud Room functionalities are a breeze to work with.
SUBSCRIBE TO OUR NEWSLETTER
OUR LATEST NEWS
Payroll & HR, news, legislation and trends in Africa.
The Egypt Solidarity Levy Tax was introduced by the Egyptian Government honouring Martyrs, Victims missing and injured in war, terrorist and security operations, and their families, effective 1 March 2021. The contribution is calculated at 0.05% o...
The Honourable Dr Mwigulu Lameck Nchemba Madelu presented to the National Assembly on the 10th of June 2021 with the latest Tanzania Tax Year Changes 2021.
Payroll and HR software leader PaySpace, a Workday (NASDAQ:WDAY) access software partner, today announced that it has achieved Workday Global Payroll Certified status. PaySpace provides customers with an integration that connects Workday Human Capita...