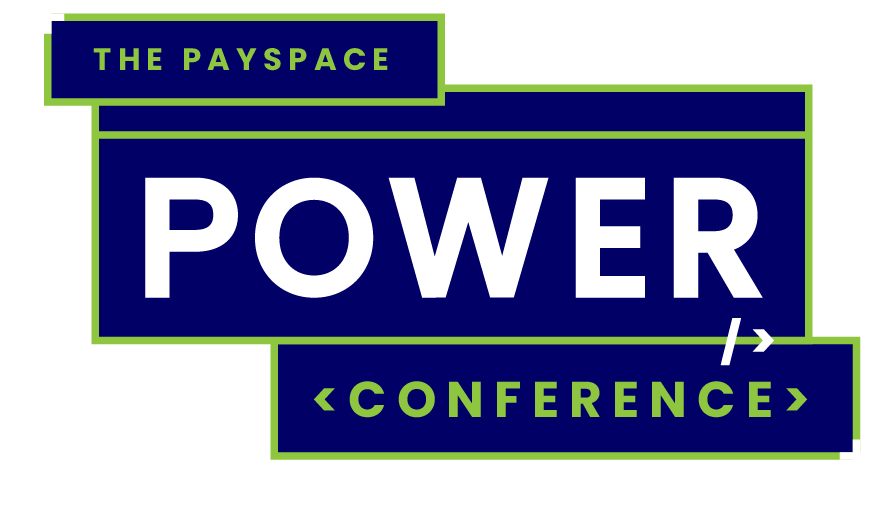 Get the tools, insights, and innovation you need to take your business beyond payroll.
How to attend the PaySpace POWER Conference 2022
We will be using Microsoft Teams Live to host our event. You can join from a PC, Mac, iPad, iPhone, or Android device.
Register today to join us for a unique PaySpace experience. We look forward to hosting you and to giving you an overview of PaySpace – our solutions, services and community.
Bruce van Wyk
PaySpace Founder & Director
Bruce has over 16 years of experience designing, conceptualising, and implementing functional payroll and HR solutions for various local, multinational, and blue-chip organisations. With a zeal for entrepreneurship, Bruce heads up the International Expansion for Brazil and UK.
Sandra Crous
Managing Director at PaySpace
Joining PaySpace in 2019 as the Managing Director, Sandra has been at the company's helm for the last four years. Sandra is an accomplished software executive with over 30 years of experience in the payroll software industry, including Vice President for Midmarket, Africa and the Middle East at Sage.
Ryan Stramrood
Inspirational Speaker, Performance Coach & Extreme Swimmer
Ryan Stramrood is an ultra-extreme open water and ice swimming adventurer, Performance Coach, Three Times Guinness World Record Holder, Salesman by Trade, Businessman, Father and Globally Renowned Inspirational Speaker.
Ryan has undertaken some of the world's toughest and most deadly swimming challenges, pioneered others and has become a master of mindset, setting the bar of human endurance a notch higher often in the most hostile environments.
George Karageorgiades
PaySpace Founder & Director
George is a founding member of PaySpace with over 21 years' experience in the HCM technology industry. He is one of the industry's leading specialists in the field of implementing, configuring and building Payroll and HR solutions in best of breed, ERP, Bureau and multi-country environments. His forte is in payroll architecture, global agile solution design and international tax compliance.
Clyde van Wyk
PaySpace Founder & Director
Clyde is one of the founding members of PaySpace. He has over 15 years of experience and started his career supporting the development of internally developed CRM products at an internet service provider. Clyde wrote the first line of code for PaySpace, the flagship product of the IT Insight Group, in 2002. His innovation with PaySpace has sparked and built up Clyde's reputation for being a forward-thinker and a leader in creating new solutions for businesses by utilising today's technology.
Warren van Wyk
PaySpace Founder & Director
Warren van Wyk is one of the founding members and leaders of PaySpace. Warren has over 18 years of experience in the software development industry. His vast end-to-end software project experience, coupled with his technical payroll knowledge, greatly assisted the PaySpace team in the architectural solution design, having a leading and managing hand in every intricate area. His role as a leader in PaySpace means that he performs various tasks which significantly affect the growth and strategy of the company.
Vicky Bester
Product Manager
Vicky joined PaySpace 10 years ago in 2011 as the 5th employee. During her consulting career, she supported and implemented customers on payroll and HR modules and led some of the most significant projects. In 2017 she started the Implementations Department with 2 consultants, which grew to a team of 16 by the end of 2020. Her passion for product, combined with her in-depth knowledge of the system, led her to the role of Product Manager in 2021, where she is heading up new product developments and innovation to drive PaySpace's expansion.
Christine Painter
Head of Compliance
Head of Compliance at Payspace with extensive experience in the payroll industry. Christine is a registered tax practitioner responsible for tax interpretation and implementation of tax into Payspace software to ensure compliance. Christine has sound knowledge of PAYE, Unemployment Insurance Fund, Skills Development, and Employment Equity. She is an experienced Product Owner, ensuring customer success by keeping a well-balanced structure and proactively engaging with all relevant stakeholders. Christine is passionate about developing the best-suited result for our customers.
Nadia Coetzer
Head of Support
Nadia is an experienced customer service professional with 18 years of successful customer support, management and leadership experience. She previously managed a call centre with over 100 agents across multiple software solutions. She is committed to enhancing the customer experience with reliable product support, timely assistance and helpful feedback. Nadia is passionate about creating success through serving customers and business partners in a truly memorable way.
Tuesday, 13 September 2022
| | | |
| --- | --- | --- |
| Time |   | Topic / Speaker |
| 09:00 – 09:15 |   | Welcome to POWER Conference 2022 – Bruce van Wyk |
| 09:15 – 09:30 |   | Connecting community and going beyond payroll – Sandra Crous |
| 09:30 – 10:30 |   | PushPastImpossible™ – Ryan Stramrood |
| 10:30 – 10:50 |   | Solution partnerships that drive innovation – Peter de Villiers (Coca-Cola Beverages Africa) |
| 10:50 – 11:00 |   | Comfort Break |
| 11:00 – 13:00 |   | Empowering customers to create better workspaces – Clyde van Wyk,  Warren van Wyk & Vicky Bester |
| 13:00 – 13:15 |   | Competing for a global market – George Karageorgiades |
| 13:15 – 13:30 |   | Payroll compliance: Getting it right every time – Christine Painter |
| 13:30 – 13:45 |   | Back to human, support with purpose – Nadia Coetzer |
| 13:45 – 14:00 |   | Special Surprise & Lucky Draw  |
Book your seat for the PaySpace POWER Conference.