The PaySpace Referral Program gives our loyal clients and fans the opportunity to spread the love! The best part – we will even reward you for it. Refer any African business to PaySpace and your successful referral will earn you a referral fee of between $200 – $500 depending on the PaySpace product your referral chooses.
The size and complexity of the company that you refer will determine which one of our PaySpace editions is best suited to their needs. Your referral fee is based on the product they purchase.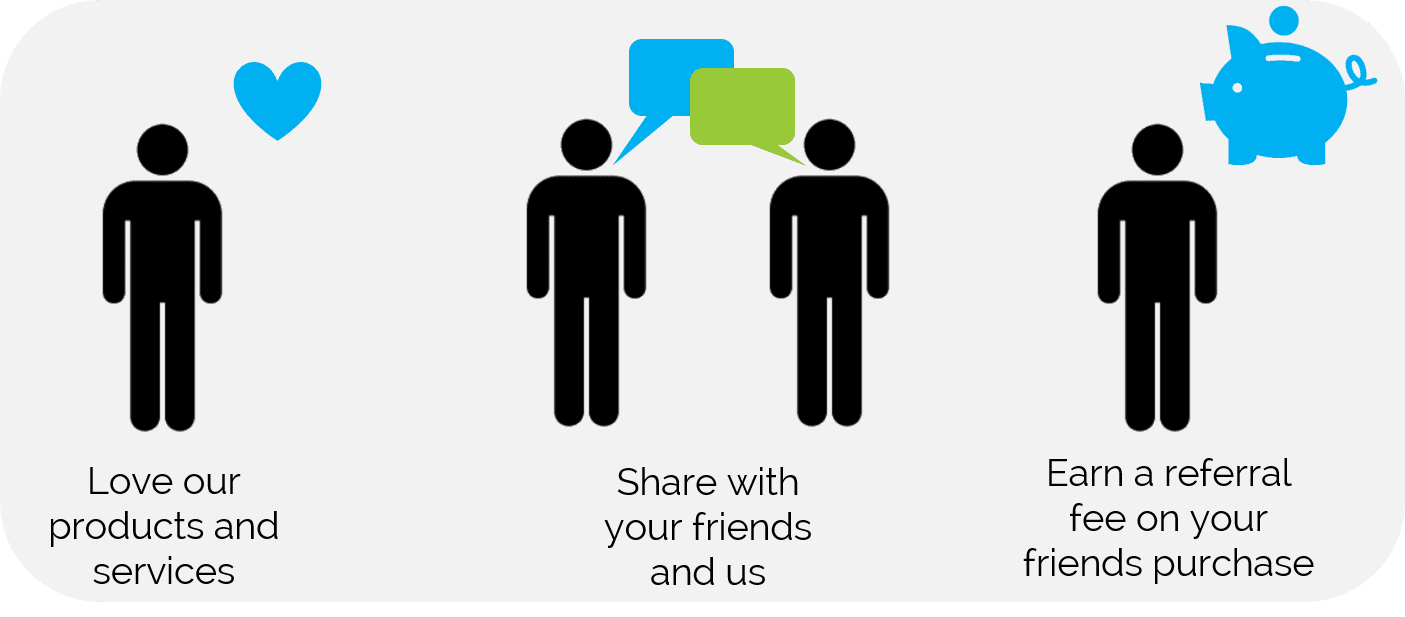 Love our products and services?

Share your PaySpace experience with friends, family and colleagues.  Remember to let us know about your referral!

Earn a referral fee on your friends successful purchase
You can earn cash for every successful referred sale.
If you know of someone in the market for a payroll software system all you have to do is supply us with the name and contact details – we will do the rest!
PS:  Remember to tell them about your AWESOME PaySpace experience first!
Click on one of the links at the bottom of this page and complete the online form.

Contact the sales desk directly on + 27 87 250 2500.
Can you join the referral program if I'm not a customer?
Sure! Our referral program is not limited to our customers – we appreciate referrals from fans just as much as customers.
Your referral fee is based on the product your referral decides to purchase and the country they resides in.
| Product | South Africa | Rest of Africa |
| --- | --- | --- |
| Start-Up Offer | R150 | Not applicable |
| Lite | R500 | $200 |
| Premier | R1000 | $300 |
| Master | R1800 | $500 |
Alternatively, we will reward you for the industry of the referred company.  You will qualify for a once off referral fee for organisations offering accounting, auditing or outsourcing services to multiple clients.
| Industry | South Africa | | Rest of Africa | |
| --- | --- | --- | --- | --- |
| Accounting | Auditors | Outsourcing | >1000 Payslips | >5000 Payslips | >1000 Payslips | >5000 Payslips |
| Commission Amount | R2000 | R5000 | $500 | $1000 |
What else do you need to know?