Africa Payroll & HR Compliance for 40 African Countries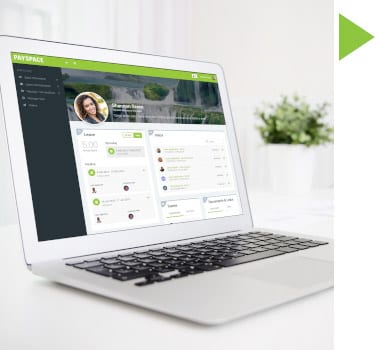 Do business all over Africa with our multi-currency payroll software
PaySpace Africa Payroll & HR  offers local or expatriate multi-country, multi-currency and multi-language payroll solutions for 40 African Countries.  The PaySpace Africa Payroll & HR Software provides customers with a 100% cloud-based Payroll and Human Capital Management System with built-in, up-to-date, country-specific legislation and compliance.
Find out more
Need assistance with your payroll?
PaySpace offer a professional Payroll Outsourcing Service for any size business or industry across Africa. Our payroll specialists can assist any company with monthly, bi-weekly or weekly payroll services. Even though PaySpace manages payroll, clients will still have direct access to the system, at any point, to view and manage employee data. All data is securely sent and received via PaySpace's online Cloud Room to avoid any security breaches that may occur during an email process.
Find out more
Note: Further expansion into Middle East & Europe coming soon!
Full Legislative Delivery
Angola
Benin
Botswana
Burkina Faso
Burundi
Cameroon
Chad
Congo
DRC
Egypt
Equatorial Guinea
Eritrea
Ethiopia
Gabon
Ghana
Guinea Conakry
Ivory Coast
Kenya
Lesotho
Liberia
Madagascar
Malawi
Mali
Mauritania
Mauritius
Morocco
Mozambique
Namibia
Niger
Nigeria
Rwanda
Senegal
Seychelles
Sierra Leone
South Africa
Swaziland
Tanzania
Togo
Uganda
United Arab Emirates (UAE)
Zambia
Zimbabwe
Basic Legislative Delivery
Australia
Argentina
Barbados
Brazil
Germany
Hong Kong
India
Ireland
Jersey
Kazakhstan
Malaysia
Malta
Netherlands
New Zealand
Panama
Paraguay
Philippines
Poland
Reunion
Russia
Suadi Arabia
Singapore
Switzerland
United Kingdom
Strategic relationships with various highly-acclaimed accounting firms across Africa have been set-up to ensure the best possible solution and 100% legislative compliance in any African country. Together with multinational specific functionality, PaySpace provides powerful delivery that assists clients in rolling out into international regions rapidly.
Key Benefits of the PaySpace Africa Payroll & HR
Automated maintenance of country-specific legislative rules

Country specific legislative reports are available as standard delivered reports

Ability to house various date valid currency conversion rates for calculations and reporting

Multi-component gross up functionality

Tax management reporting of Year To Dates (YTD's) for home country tax purposes

Single Company, Multi-Currency Options

Multiple-integration touch points

Powerful Mock Payslip feature – test different "what if" scenarios

Language specific payslips

Effortless country to country transfer processes

Self-Service – Employees can access their info at any time on any device

Accessible World Wide