How to add PaySpace to MS Teams
Search for the PaySpace App within the MS Teams platform by clicking the 3 dots.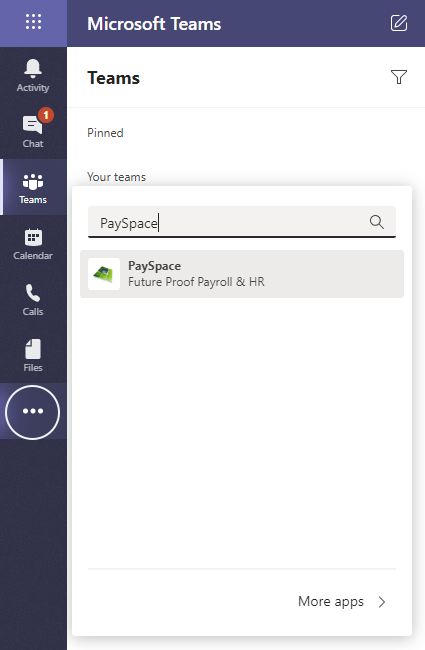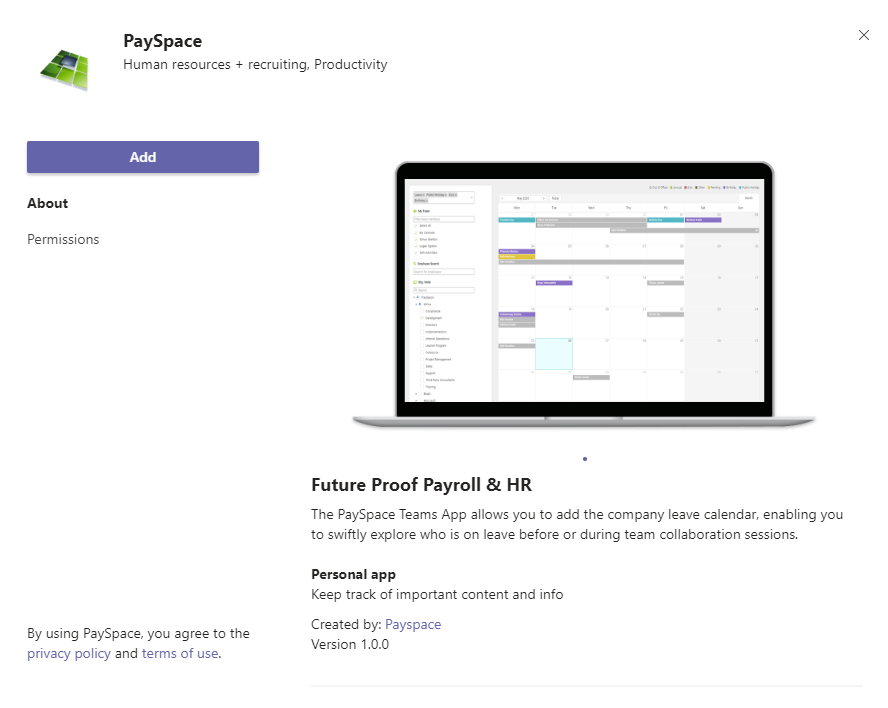 Authorise the integration by logging in with your PaySpace credentials.
The PaySpace icon will appear on the left-hand side of the taskbar.
Right-click the PaySpace icon and "Pin" it to your taskbar.

When viewing the PaySpace App in MS Teams, calendar entries are colour coded for quick and easy viewing for your direct team and shown as out of office for non-team members.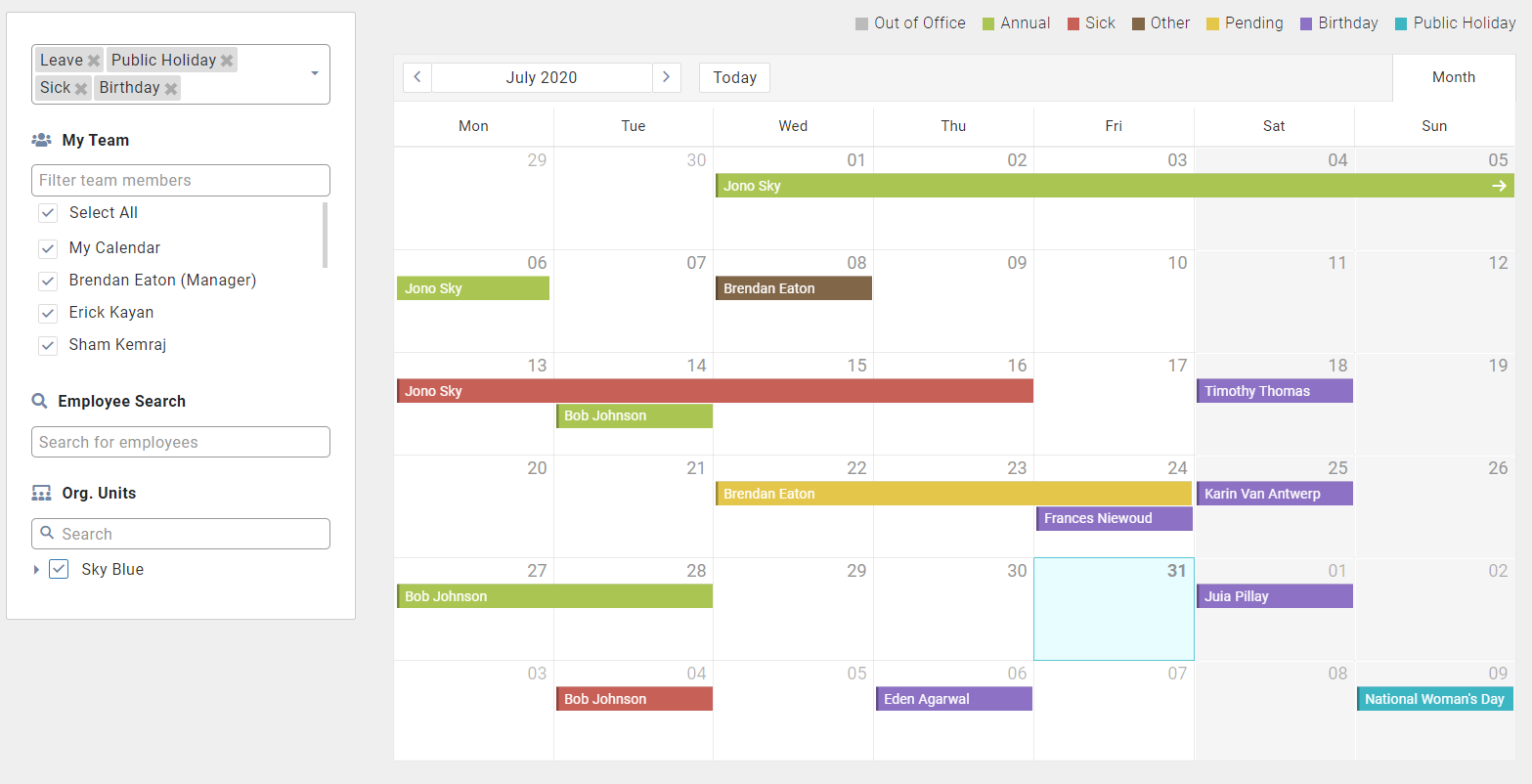 To set up the PaySpace app in Microsoft Teams so that it appears for all users automatically, you can set up a policy in the Microsoft Teams App setup policies section.  Please follow this link to get this done: Click Here