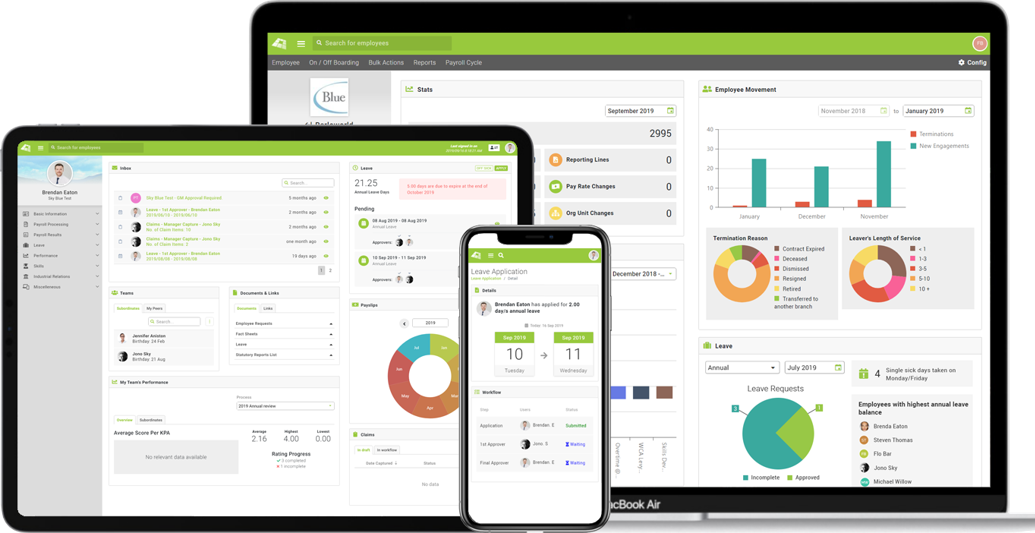 #1 Cloud-Based Payroll & HCM Software for Africa
PaySpace offers an intuitive and modern payroll solution that do away with some of the legacy payroll approaches (like the month-end pay-run concept) and simplified data capture capabilities for Human Capital Management by embedding legislation into the software, thereby minimising the numbers of fields and forms a user would be required to complete.
Key Features That Will Change Your Business
PaySpace has a real-time calculation engine so as input is added to the system, the relevant employee figures are automatically calculated. There is therefore, no need to run a formal pay-run to close off or finalise a period at month end – a traditionally laborious process that requires users to log out of systems (downtime) to perform calculations and run backups. With PaySpace there is no downtime and all users can access the system, and pull relevant up-to-date reports at any time thereby maximising all users' productivity.
International Tax Compliance
We have embedded core localisation processing rules and reporting within the applications which meet local country compliance requirements. We do not 'hand off' data to third parties or any intermediary so a client's data is always secure and can be assured that all processing meets local compliance regulations.
As an example and specifically for South Africa, PaySpace help you comply with all legislative requirements by automatically calculating the correct PAYE, UIF, SDL and OID figures.
There is no need to download any "new version" in order to update software with the latest tax tables and legislative changes as clients will always be using the latest version whenever you log onto PaySpace as updates are done instantaneously. For the larger organisations, we provide employment equity reports and a report for Statistics SA.
PaySpace will also automatically declare all employee's UIF earnings to the UIF Department so there is yet another task you no longer have to worry about, and we provide automated U.I. 19 forms to hand to terminated employees.
All leave payments are calculated according to the Basic Conditions of Employment Act and PaySpace caters for various tax calculation methods such as directive, director's tax etc.
SARS has released a software package called [email protected] to assist taxpayers manage their interactions with SARS quickly, easily and conveniently from their desktop. PaySpace provide an electronic file that can be imported directly into [email protected], saving an employer all the effort of having to manually reconcile and submit their employee's earnings to SARS. Download [email protected].
It goes without saying that PaySpace has all of the usual payroll functionalities expected from any payroll system however, have significantly improved the way in which typical payroll based tasks are performed on a monthly basis, allowing the user to work more efficiently.
THE LEADERS IN TRUE CLOUD-BASED PAYROLL & HR