Brand your PaySpace - How the White-Labelling Concept Works
White label software is an increasingly popular concept and ultimately means that the PaySpace product developed and maintained by PaySpace are rebranded by an Authorized Agent to make it appear to be their own.
Payroll & HR service providers (Agents) can now, among other things, allow their clients to access the provider's own website and capture their input, access their payslips and tax certificates, apply for leave and self-manage their entire payroll and HR cycles with minimal effort.
The Technical Part of White-Labelling
A PaySpace Consultant will work with you to register and set up your company on PaySpace. We will register a new unique sub-domain on your behalf which usually takes a day or two to register. This is essentially your website name and is completely up to you to select or create. We have registered a generic website called www.payus.co.za that has no pages attached to it. It is a blank website that is simply registered to allow us to create a unique name that will host your website. Your website name will precede this generic name, which we refer to as a sub-domain, so for example if your company name is "Demo Accountants" your website name could be https://demo.payus.co.za. This is the URL you will link to if you have an existing website or the URL you will provide your customers with, to navigate to your own branded Payroll and HR solution.
PaySpace Essentials and Advanced Training is compulsory for all white-label agents. Once you have received training on the PaySpace solution you will be ready to start capturing your client's details with your own login. All reports, payslips and email correspondence will have your details attached to it. So, if your client draws a leave liability report, for example, your company logo will appear on the top right-hand corner. If an employee views their payslip, your logo will appear. If an employee emails their payslip to themselves, the email will contain your contact details. Nowhere will there be any reference to PaySpace at all. Obviously, we are available to you at all times if you have any questions regarding functionality or require any assistance, but your clients will contact you directly should they require any assistance.
PaySpace has a comprehensive security model which allows you to block off certain screens to your clients if you feel that you would like to handle that specific area of Payroll or HR. So maybe you would like them to only see reports and leave details, you will be able to deny them access to the rest of the system. This means that you no longer have to send them reports or payslips, they can logon themselves to obtain all of this information.
For a unique login experience including a custom branded background image, you can refer to the following document that will guide you on which images you will need to create and upload.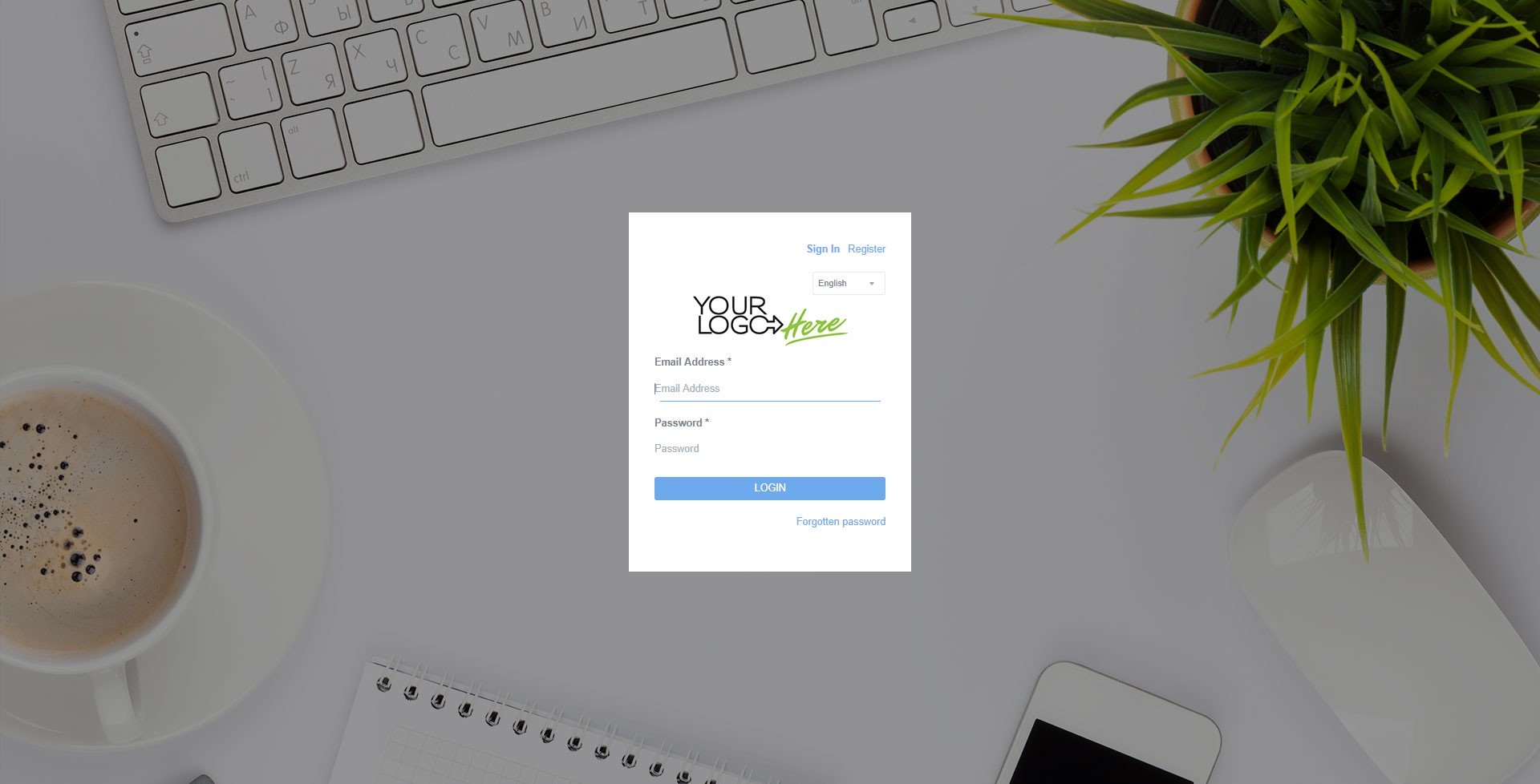 Via the administration panel created you will be able to customise colours related to the navigation bar and icons inside the portal to complement your brand identity.
Your Own Payroll and HR Solution
As unbelievable as it may seem, you could have your very own cutting edge, branded Payroll and HR system in a very short space of time. Any questions? Get hold of us on +27 87 250 2500 or email support[AT]payspace.com and we will gladly answer any questions and provide you with pricing on branding PaySpace.
We have created a blue themed demonstration site for a fictitious company called ABC Accountants to give you an idea of what you could expect your branded website to look like.