Employee
self-service on WhatsApp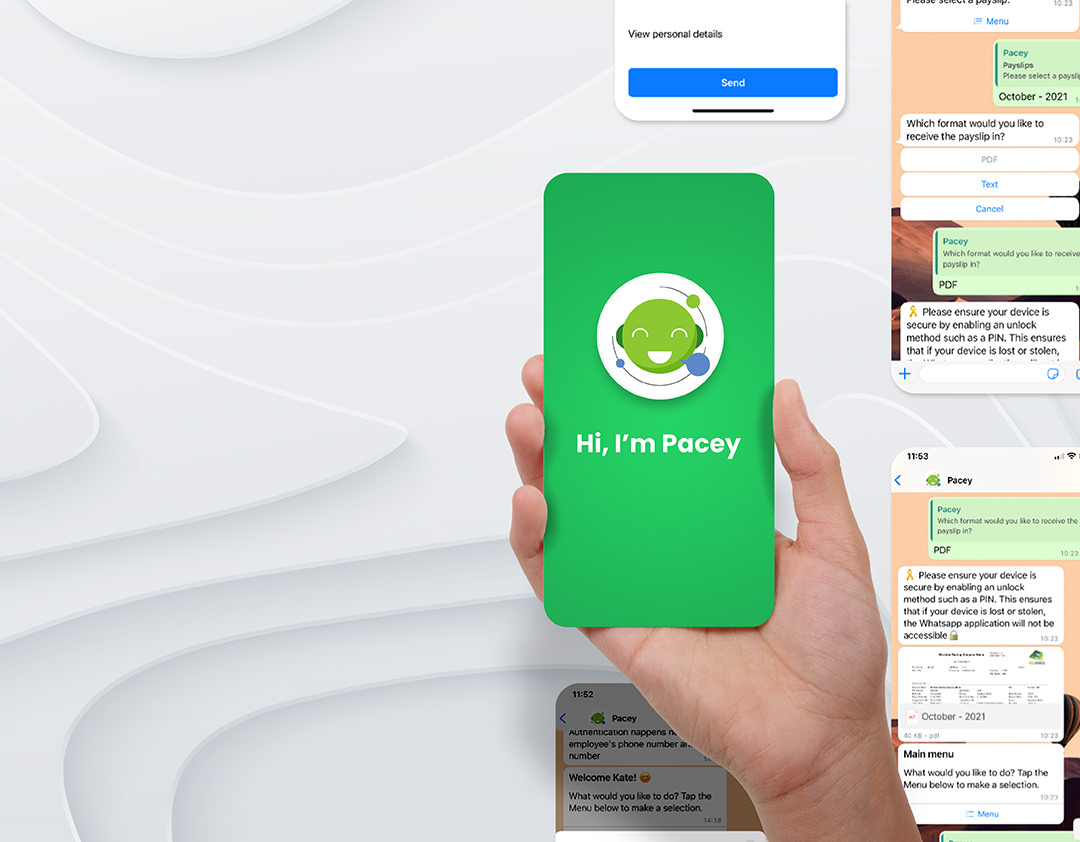 Our employee self-service WhatsApp feature will assist you with your payroll and HR requests via Whatsapp.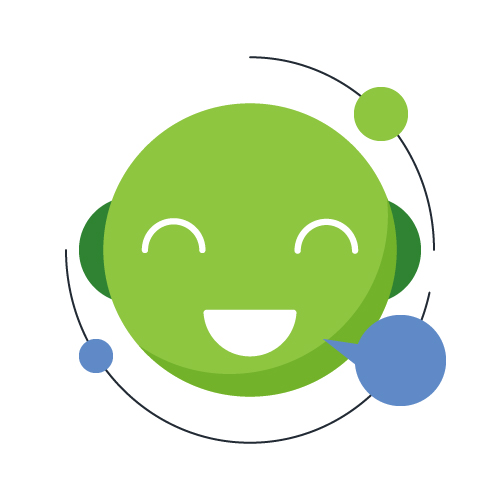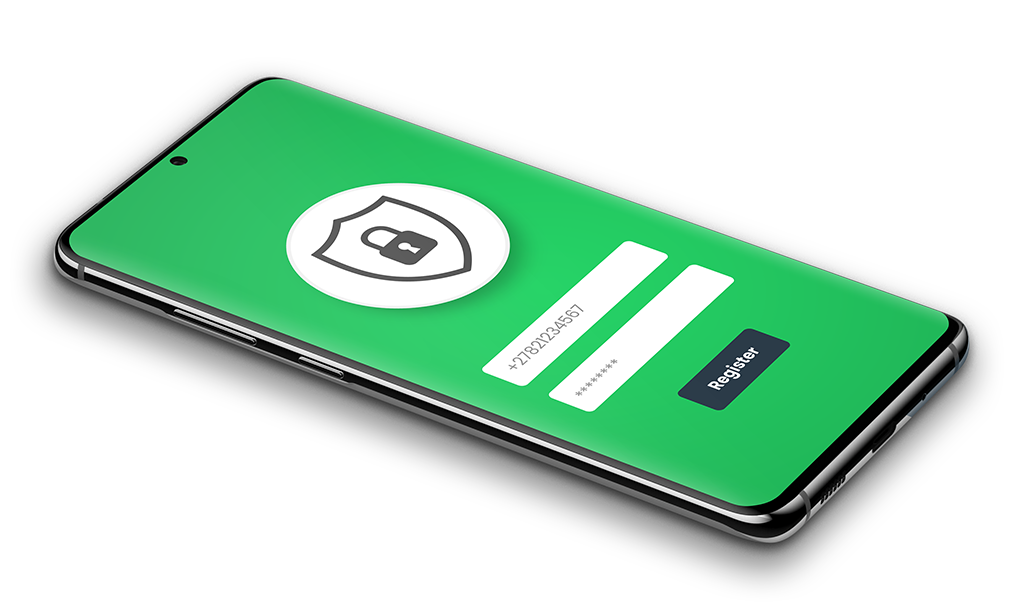 Easy & Secure Registration
Employees can register themselves using their national identification number. Pacey will check that their mobile number and identification number matches their profile on PaySpace to verify them.
Pacey uses interactive messages which gives users a simpler and more consistent way to select the options available to them.
Interactive messages achieve significantly higher response rates compared to text-based lists.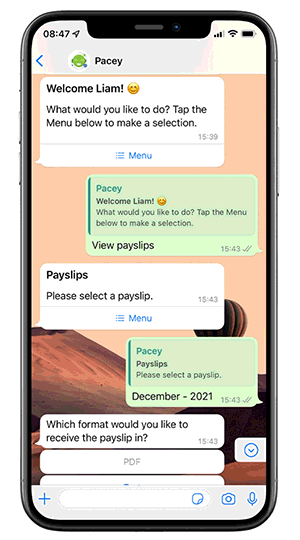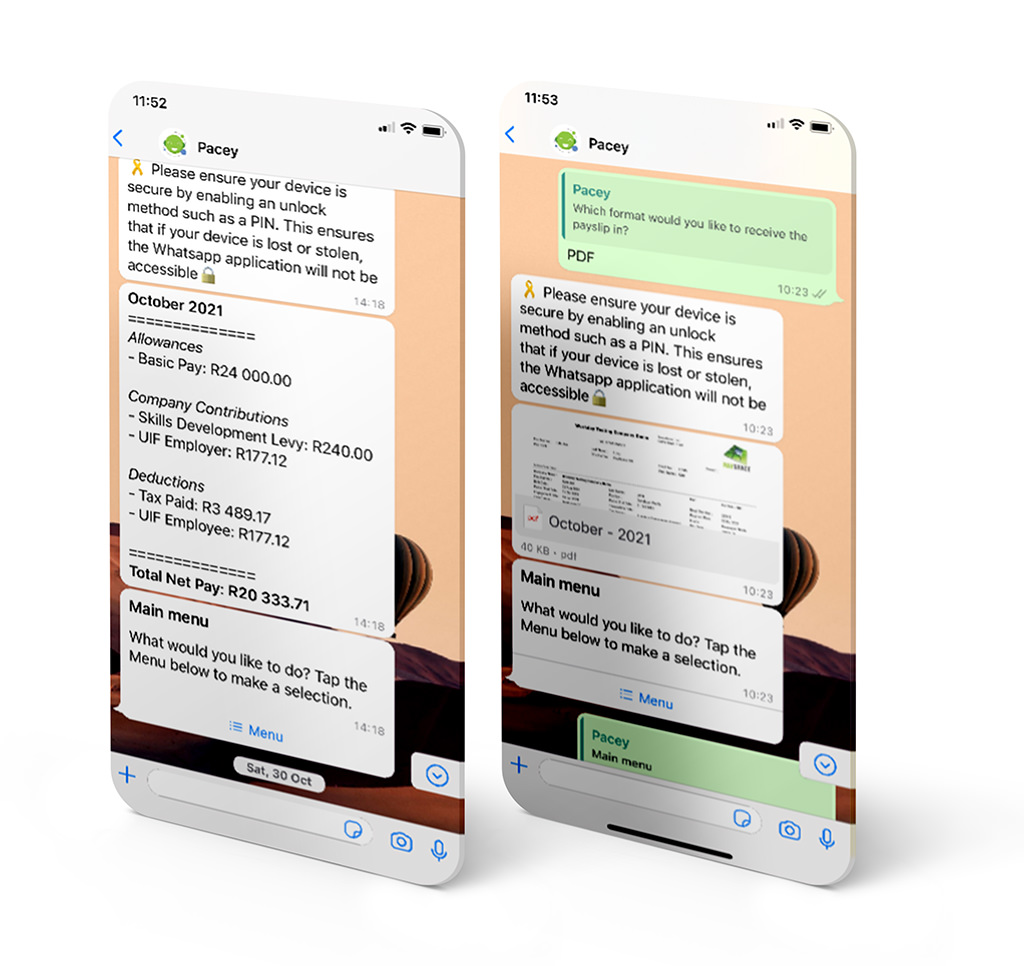 Access your payslips in PDF or text format
Employees can access their historical payslips in PDF or text format at any time therefore eliminating any need to provide old-school printed payslips!
Let Pacey assist you with the following:
Your blue-collar workforce stands to gain the most out of Pacey given that they typically do not have access to self-service features. Here are some additional benefits: